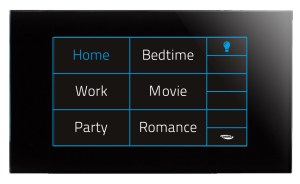 Light and more
Set the scene or change it with a simple move: turning the lights on and off is as straightforward as with a conventional switch. With a simple touch on the glass screen you switch it on or off. Thanks to scene technology in Comma Control System, preconfigured settings activate a series of functions and change the light setting of several lamps at the same time by just one single touch or handling.
Audio multisource & multiroom
Listen to your favorite radio station or playlist with Comma Control System. Whether you want to hear one and the same source throughout the house, or a variety of signals at different locations. Because the Comma Control System is multiroom and multisource. Therefore you can make it part of a scene and have the music follow your moves in and around the house. With your Apple AirPlay technology inside you simply stream your favourite song to your system. Uncompressed audio at absolute high-end level.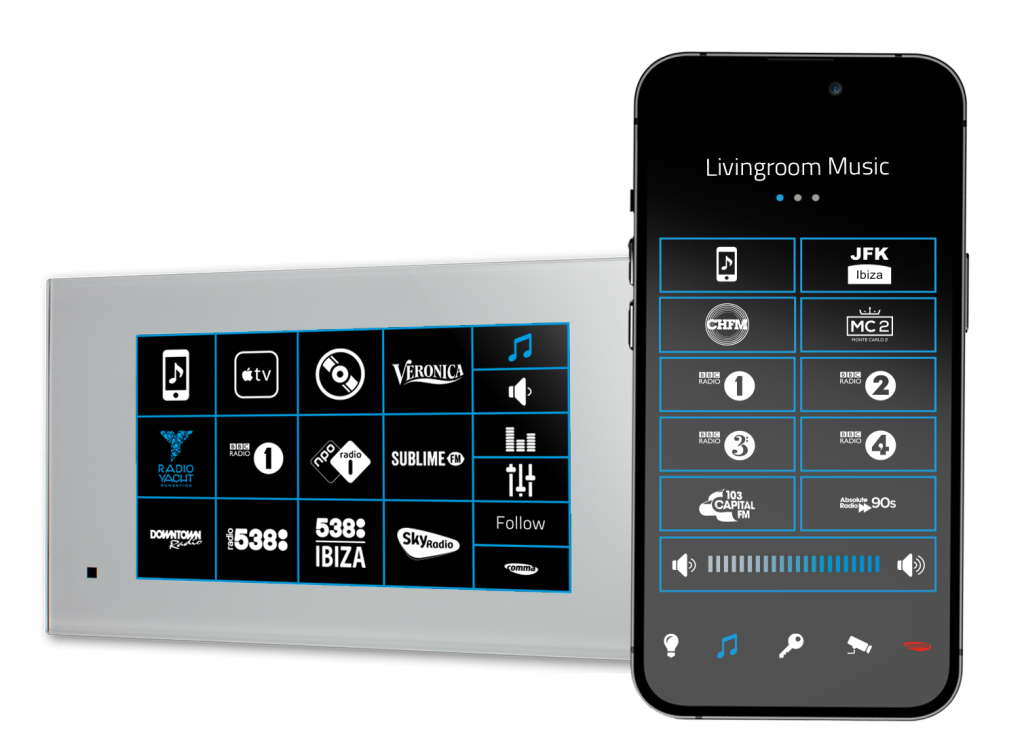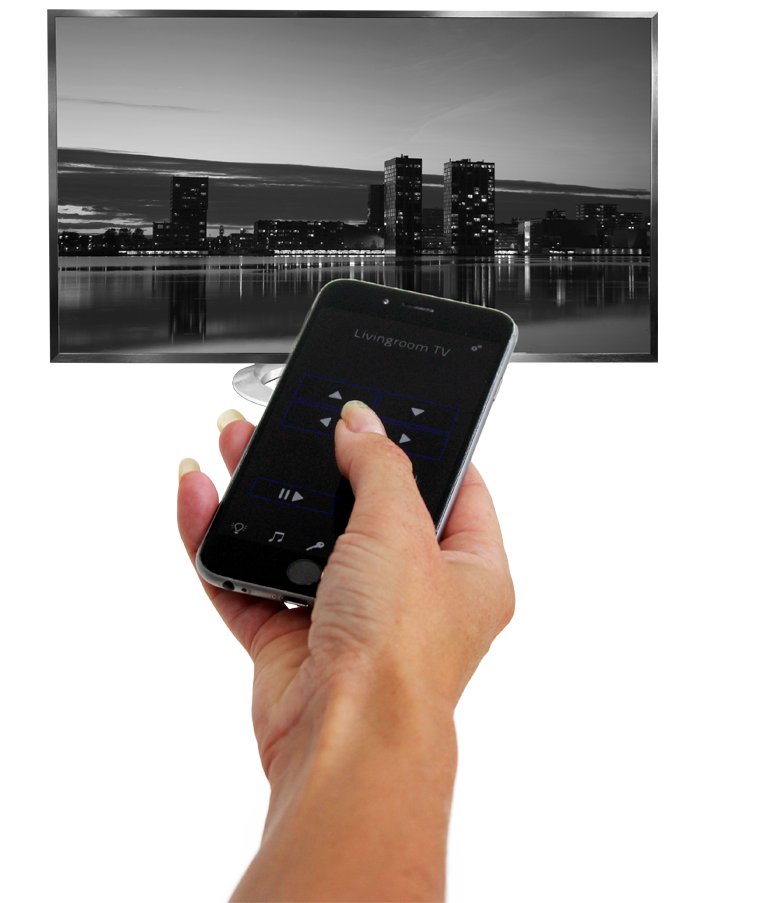 Video distribution
The Comma Control System distributes video everywhere you want to watch: from a single source to multiple televisions or multiple sources to various playout. Every room has individual choices when it comes to source and volume thanks to the user friendly one-Touch control. From a single source to a multisource/multiroom solution, Comma makes it happen.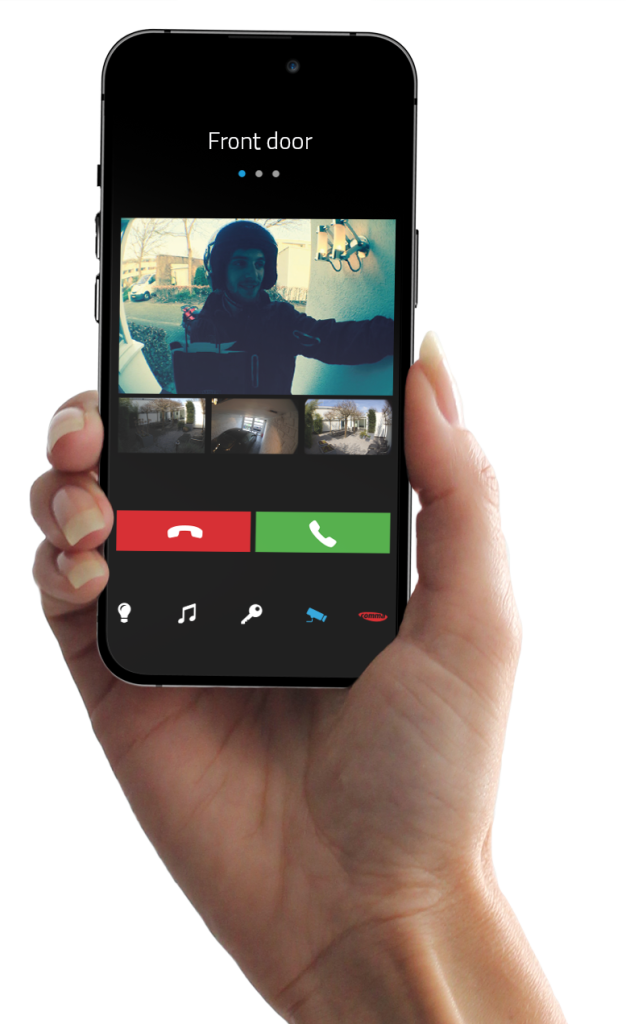 Communication
See who's at the frontdoor
Every Comma wallcontroller featured with a display in and around your house provides you with a clear visual of (all) entrance doors to your residence, allowing you to monitor callers or visitors requesting entrance and allowing them entry by remotely opening the (front) door. The CommaControl App on your iPhone® or iPad® provides clear communication with the access control system at the entrance, both inside the residence and outside, anywhere there is internet (WiFi, 3G, 4G, 5G) access.
About Comma
Comma is a leading developer and manufacturer of intelligent control systems.
Whether it's a residence, yacht or commercial building, a Comma Control System will effortlessly control your world, subtle and discrete.
Like the perfect butler.
Get in Touch!
Comma cooperates with the most demanding architects, constructors, hotel owners and yacht builders in the industry.
From the beginning of a project or an idea our team of specialists will guide you through the process of wishes, requirements, decisions and technology implementation.
Explore why we do things different.